PRAGUE PHOTO WORKSHOP SEPTEMBER 2020
Prague Photography Workshop 2020, 16th-20th Sept (8 spaces available)
Cityscape, architecture and Blue Hour photography workshop in Prague.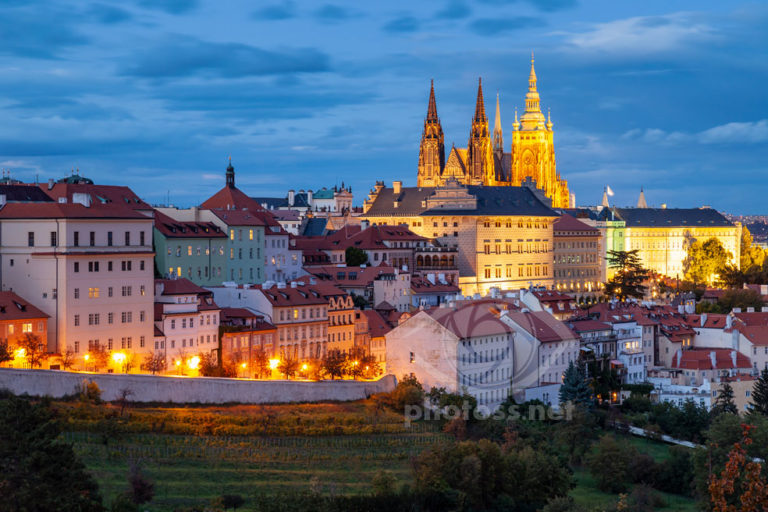 Join my Prague Photography Workshop 16th-20th September 2020. And learn architecture, cityscape and blue hour photography in this beautiful city.
Check-in on 16th September 2020 in the afternoon/evening (depending on your inbound flight).
Then between on 17th, 18th and 19th: dawn/early morning session 2-3h, then free time, then afternoon/evening session of 2-3h.
And on 20th September: blue hour and sunrise session and check-out.
The landmarks and vantage points we'll cover include, but are not limited to:
Mala Strana (Lesser Town)
Hradcany Castle
Strahov Monastery
Wallenstein Gardens
Petrin Hill
Old Town Tower
Lesser Town Tower
Powder Tower
Letenske Sady
Equipment
First, a whole range of focal lengths will be useful for this workshop. From wide angle to telephoto. Secondly, a tripod will be indispensable. I would also strongly suggest a remote.
In addition, filters may be useful, but not necessary. Specifically polarising and ND grads. So if you have any doubts whether your equipment will be good, do get in touch.
Besides, if you bring your laptop with imaging software on this trip, I can also help you with image editing. Between the morning and evening photo sessions.
Price: £550 per person (£700 for single bed option)

By BACS, you'll receive the bank details when you get in touch with your booking.
When you make your enquiry, please briefly describe your experience, kit and fitness level.